Tendering advisory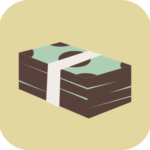 Includes
 • Exploration and following of tender openings and opportunities;
• Building energy certification including current and projected energy status;
• Estimation of funding level: estimation of investment costs, request for quotations from potential suppliers, subcontractors;
• Feasibility analysis, preliminary return calculation;
• Assembling tendering documentation (required official documents, studies, spreadsheets, BMR calculation).
Attributes
 By reviewing and presenting the tender and other funding opportunities, we can foster the realization of your development plans.
 What's the benefit?
 By making use of non-recurring financial support and statutory funds, return times in energy efficiency and renewable energy investments can drastically be reduced.
Procedure
Besides following tendering events, we can provide full support throughout the entire process: we assemble the tendering documentation, prepare the feasibility assessment, and finally we undertake full-circle project management until conclusion and compulsory project communication tasks.
Outcome
Our service results in full assembly of tender documentation. In case of your commission we hand over the documentation package and indicative funding term sheets.
  A real story…
 A successful preparation and arrangement of an Environment and Energy Operativ Program tender application with a sum of HUF 190 million on behalf of the operator of a national monument building, which has been fully accepted and approved for funding without any further request for supplementation.