Project communication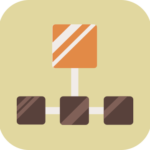 Includes
Planning the communication for the whole project
Managing the communication
Visual identity
Designing and producing communication tools
Attributes
Is your company starting an energy efficiency program? Are you starting to operate a renewable energy project? Planning an overall refurbishment? Our advice: communicate!
Our service covers every part of project communication. Whatever your needs are, such as a good project identity, or visual branding, or developing a communication strategy (timing, target audience, messages, tools), our colleagues with decades of experience can help you.
You can order our whole communication package or just specific items if, for example, your ongoing project just needs an advertisement, a trendy brochure, or a spectacular infographic. If your target audience requires it, we can even support your project with a PR video or a social media campaign.
We can also help with your organization's internal communication, which can include developing message boards for employees, an information guideline for project partners, or writing a blog etiquette.
What's the benefit?
For sure: you can deal with your project communication in a very simple way. For example, simply displaying the banner or logo of a financial fund in a visible place. However, more and more companies are starting to realise the long term business benefit of strategic project communication.
With good and well-planned communication your project's outcomes will be more visible, understandable, and effective. Just think about an organization's energy efficiency campaign which is not just approved verbally, but also highly supported by the workforce through everyday personal actions.
A smart communication is also a good PR toward your recent and future partners.
Reference
In this service our partner BEE Environmental Communications helps us. You can check their references here: bee.co.hu