Consumption rationalization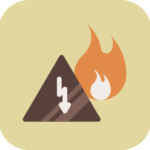 Includes
• Collection and auditing of past consumption data, bills, metering system, processing and storing all data to an easily manageable database;
• Ordination of actual energy supply contracts;
• Determining specific (MJ/m2, Ft/m2) consumption figures, standard deviation analysis;
• Consumption profile analysis;
• Education and training of employees;
• "Quick win" investment proposals with low cost need;
• Project proposals for large scale energy saving opportunities.
Attributes
Through the collection of consumption data we can filter out where, when and what is accountable for wasting energy, including the possible malfunctioning of any equipment.
During the analysis we review energy and water consumption, daily habits and comfort need of the employees. Before launching the education and training program, we map the internal communication channels, and in alignment with this we prepare the communication action plan. Education tools and topics vary based on customer needs, with the options including community events, in-house competition, motivation programmes, intranet pages, and energy newsletter. No technical obstacles can set back the successful campaign.
  What's the benefit?
Consumption data of the building become transparent and comparable with other buildings with similar features. Peaks or valleys in the curves can indicate wasteful habits, events or even malfunctioning equipment and thus open the gate for immediate intervention.
In our experience, by altering bad habits and paying attention to small details, energy cost savings of seven to 20 percent can be achieved. In case of a building with a weak structural profile, it is not sufficient to carry out technical development projects, but this should be augmented with a campaign for changing the general approach of the employees to the topic.
  Outcome
 By analyzing bills and consumption data, you can identify where and when wasteful activity is occurring. We then make suggestions for developments with quick returns, and we can help to alter the general approach of your workforce to give way for advancing energy consciousness.
  A real story…
We happened to see high electricity bills in summer and winter for one of our customers. Through an in-depth analysis of the building and the consumption habits, it came out that cooling-heating fan-coils were being used not only for air conditioning in the summertime, but also as a supplementary heating tool in winter, thus causing immense extra costs.