Biogáz üzem Seychelles Szigetek, Praslin
Projekt címe: Biogáz üzem, Seychelles Szigetek, Praslin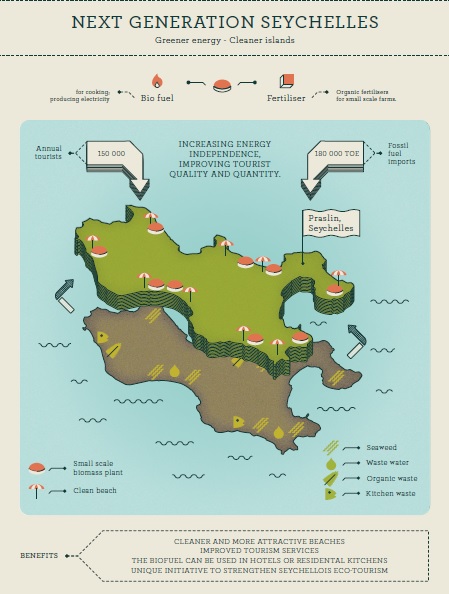 Projekt időtartama: 2014 –
Partner:
Biogas Praslin Ltd.- beruházó
EnviTech Közép-Kelet Európa Kft. – technológia szállító
MN6 Energiaügynökség- BEE Envirionmental Communications – projektkommunikáció
Projekt rövid leírása
A trópusi éghajlaton a szállodákban és farmokon rendelkezésre álló organikus és zöldhulladék valamint a tengerpartokról összegyűjtött tengerifű fermentálásával a projekt eredményeként biogáz termelés és egy kogenerációs erőmű segítségével elektromos áram és hő termelése történik majd. A projekt végterméke a híg és szilárd bio-trágya, amely a helyi farmokban és hotel-parkokban használható.
A projekt
Az egyenlítő mentén fekvő Seychelles Szigetek második legnagyobb, 6000 lakosú Praslin szigetén a helyi szállodák és farmok által termelt organikus és zöld hulladék, valamint a partokon felhalmozódó tengerifű feldolgozására egy bioenergetikai projekt előkészítését végeztük el 2014-15 évben. Energiaügynökségünk feladata a projekt teljes előkészítése a projektkoordináció és a projekt menedzsment feladatok ellátása.
A szigetek áramtermelése jelenleg kizárólag dízel-generátorokkal történik, amelyek a légszennyezés mellett az ország fosszilisenergia-függőségéhez és az olajár változásból adódó gazdasági kiszolgáltatottsághoz is hozzájárulnak. Jellemző a nem hatékony, energiapazarló felhasználás. Az ország legnagyobb bevételi forrását jelentő szállodaiparban már elkezdődött a szemléletváltás a hatékonyabb energiafelhasználás, megújuló energiaforrások felhasználása irányába. A nemzetközi szervezetek – az ENSZ és az IMF – az elmúlt években szakértőkkel segítette a helyi szabályozási keretrendszer létrehozását, amely a megújulók térhódítását ösztönözheti.
Praslin dús vegetációval rendelkező, trópusi éghajlatú sziget. Jelenleg a szemét szeparációja, feldolgozása nem megoldott, minden a sziget egyetlen szemétlerakójába kerül. Ez lesz az első bioenergetikai beruházás az országban, de egyedülálló az Indiai-Óceáni térségben is mind a tervezett innovatív alapanyagfelhasználás tekintetében. A Projekt demonstrációs célokat is ellát majd, szerepe lehet a szemléletformálásban és a helyi energetikai szakirányú oktatásban.  
A rendelkezésre álló, és begyűjthető hulladék mennyiségének felmérését elvégeztük, mintavételes vizsgálatok alapján az alapanyagok gázkihozatali eredményei rendelkezésre állnak. 
A folyamat során a begyűjtött és aprított hulladékból anaerob fermentációval biogáz képződik, amely egy 400 kWh CHP erőművet táplálva elektromos áramot és hőt termel, valamint a projekt végtermékeként helyben értékesíthető bio-trágya képződik.
A biogázüzem-projekt koncepciótervét és megvalósíthatósági tanulmányát társaságunk a beruházó cég felkérésére elkészítette, a technológiai partner kiválasztása megtörtént, a projekt a helyi hatóságok engedélyezési folyamatának fázisában van.
Elért eredmény
Projekt előkészítés
Szabályozási háttér feltérképezése
Alapanyagok mennyiségére vonatkozó adatgyűjtés
Gazdaságossági kalkuláció, cash-flow terv elkészítése
Előkészítési fázis projektmenedzsment feladatainak elkészítése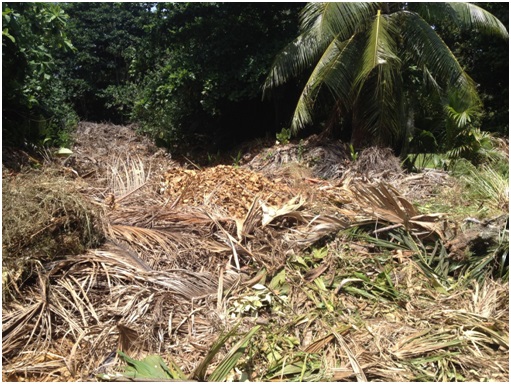 Zöld hulladék a Hotelban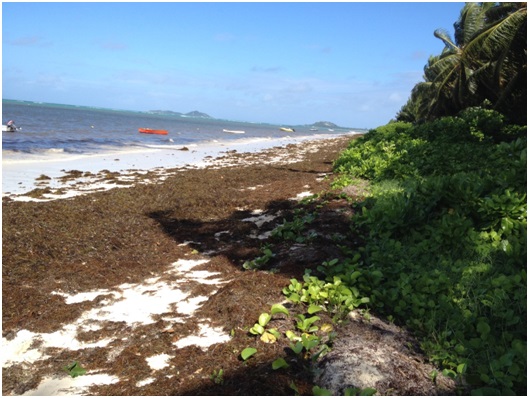 Tengerifű
[:en]

Biogas Demonstration Plant Praslin, Seyshelles
Project title: Biogas Demonstration Plant Praslin, Seychelles
Project term: 2014. –
Partner:
Biogas Praslin Ltd.- investor
EnviTec South-East Europe Kft. – technology supplier
Short description of the project
Installation of a demonstration biogas project on Praslin, utilizing organic and green wastes, animal dung, kitchen oil and seaweed from beaches. Producing electricity, heat and high quality fertilizer (solid, liquid) for farmers.
Establishing a regional knowledge and research centre with training acitvities and demonstration purposes.
The projekt
MN6 Energy Agency is responsible for the project development of the first biogas demo project on Seychelles. Our vision is a more sustainable and attractive Seychelles, through the provision of green energy based on local resources, capitalizing on the tourist industry. In the long term, we see the Seychelles reducing the negative effects of fossil fuel consumption, achieving greater energy independence, and overall a more attractive tourist destination.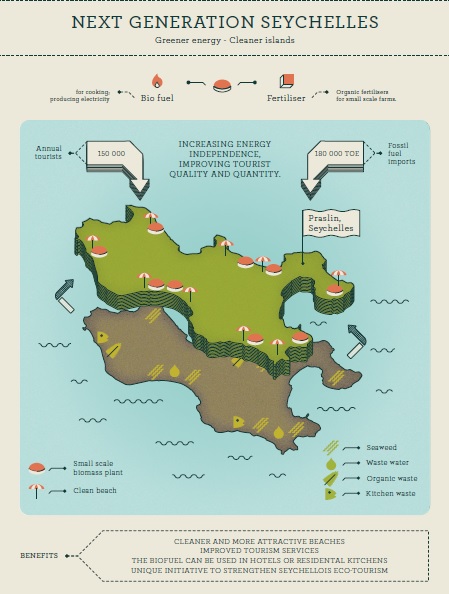 On Praslin, the organic and green wastes are placed on the landfill and by the roads, farms, and the animal dung goes to the soil untreated on farms, cousing a pollution in rivers and water sources (92 percent of the water used in the country comes from surface or groundwater sources). Farmers and inhabitants often burn greenwastes , this results additional air pollution. In order to contribute solving these problems, MN6 Energy Agency has done researches regarding the possible viability of a biogas plant on Praslin. As the tropical climate and the lush vegetaition provide ideal circumstances for biogas production technology, and there is sufficient quantity of biodegradable wastes, a project development of a biogas demonstration plant has been started. The plant can be used to convert green wastes and other available organic wastes (e.g. kitchen wastes) and seaweed into two complementary end products: biofuel and fertilizer.
By not only providing environmentally friendly and useful products, but also by directly tackling twin issues of reducing imported fuel dependency and improving the quality of tourist services, the Biogas Praslin project has great potential to contribute to a more sustainable and attractive Seychelles. By establishing a development and knowlegde centre, we can contribute to the local environmental training and a raising awareness not only by hotels but by housholds as well. Based on the first demo project on Praslin island, the know-how can also be spread to other areas and islands.
Main inputs: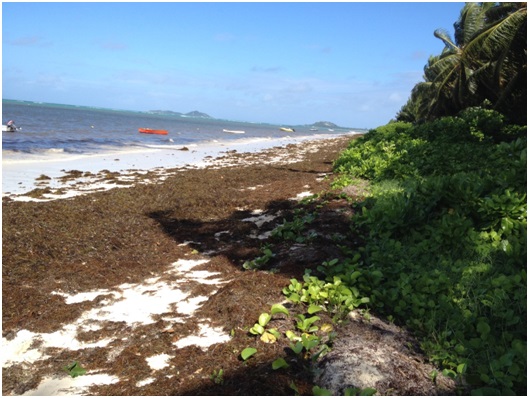 green wastes (leaves, grass) and invasive spiecies from Vallée de Mai
food wastes (hotels, restaurants) and kitchen oil (hotels, fast-food restaurants)
animal dung (pig, chicken)
Outputs:
biogas (methan)
CHP plant produces electricity and heat
high quality liquid and solid fertilizer for local farmers and hotels
Overall goals of the project
The goal of the projest is to convert organic wastes to biofuel, and than electricity and heat, that can be approached both to the public utility company and also have additional byproducts as solid and liquid fertilizer for local use.
The project can improve the tourism service, attract higher quality visitors through the eco-tourism industry , and provide good differentiation for hotels involved.
Estimated project budget: EUR 5 Million
[:]